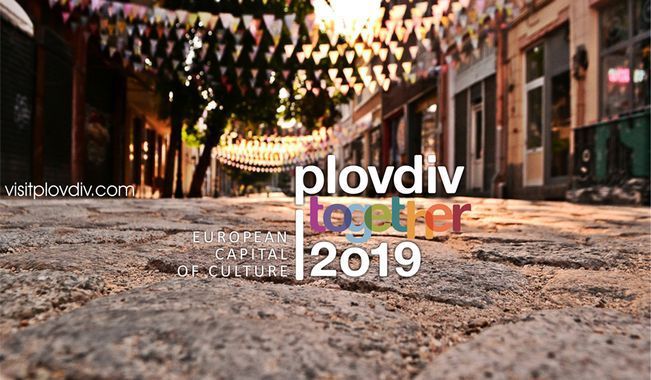 3 great artistic sites
settled in the districts of Trakia, Stolipinovo and Grebna Baza
Galin Popov - Coordination in Bulgaria

TRAKIA -ul. Knyaz Boris I - 4023 Trakia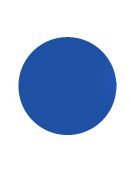 AMBULANS THÉÂTRE
5 horses - 4 trailers
Village
Theater, dance
Village,it is the evocation by the theater, dance, music, of a universal community which passes from the daily rites of a humanity integrated to its environment to the inconsiderate rhythm of the exploitation of the bodies and the wealth of its territory; and how resilience opens new ways of life.
Based on Stanislavsky. Masterclass (morning?)
Workshops for inhabitants
Dance percussion musical improvisation.
Initiation traditional French dance.
Initiation to the care of the horses.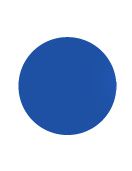 ARTS NOMADES
1 bus - 1 truck- 2 caravanes
Where is joy ?
Theater, visual arts and object theater.
And you ? This device is in the form of a queue for joy.
 With the « Where is Joy » project, we want to bring the possibility of joy back to the core of our existence. This joy they would have us think old fashioned, even outdated. This joy that should apparently be buried and replaced by anger, fear, sadness or disgust. But to face this foursome, we are convinced that « Joy », with « Surprise » as a main ally, still has some glorious days ahead of it for humankind.
Workshops for students and professional artists
Workshops for inhabitants
Visual Arts for family, adults"Where is Joy?"
Visual Arts for small children from 2 years "Where is Joy?"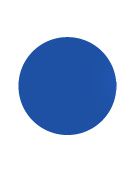 LE THÉÂTRE DES CHEMINS
1 yurte - 1 paraolason - 4 caravanes
Jardinomade
Creative and artistic camp
Music, theatrical impromptus and clown happening "The Jardinomades" of the "Théâtre des Chemins" install their baskets for ten days in Trakia. Everything takes place in a circle, in the center of the Yurt of Paths built in bamboo, in the yurt and around the bamboo parasols dedicated to workshops; dance workshops, juggling workshops, making of instruments in vegetables, manufacture of felt juggling balls, creation of sculpture from stems of plants ...Caravans define the perimeter of the village of Jardinomades, every evening on the village square under the yurt, young and old from Trakia is invited to the "Jardicabaret". On the menu : one's own creation, clownish appening, seasonal music and dance to honor the coming summer.

Workshops : group dance / music instrument making / culinary disign / Basketry /
Felting / woodcarving / juggling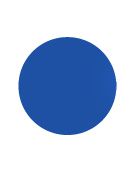 LES ARTPENTEURS
2 chapiteaux - 6 caravanes - 2 camions
2 big tops - 6 caravanes - 2 trucks
ODYSSEA
An outdoor epic
Object Theater, giant puppets, choir, sound installation The show Odysséia Odysséia tells the fantastic story of Ulysses, the founding tale of our cultural legacy. The show freely captures the words of Homer, explores the theme of travel and questions the link between hospitality and hostility: how does one receive a stranger at home? Les arTpenteurs are preparing a great graphic and acoustic poem, in the form of an outdoor theatrical fresco: silhouettes, puppets and actors will come into action drawing the landscapes, rhythms and songs will be chanted in several languages. In their village of red canvas and green caravans, Les arTpenteurs will display under the stars a machinery of masts, ropes and sails to take the public from island to island. Immediate boarding! Odysséia is the second part of a trilogy about Homer's Odyssey.Last year, the public discovered Odysseus Fantasy, a dreamlike and burlesque trip, dealing with the question of roots, identity, exile and the life course. And in 2020, with If… a green Odyssey.
Les arTpenteurs (celebrating their 20thbirthday) will approach ecological questions and possible answers offered by the trees enlightened point of view.
Interactive workshops
Once in Plovdiv, Les arTpenteurs will set camp in Trakia district together with 3 other travelling théâtres : Ambulans Théâtre and Le Théâtre des Chemins from France, and Arts Nomades from Belgium. The population will be invited to take part in various artistic workshops (music, puppets, movement) in order to participate to a festive closing event. Meanwhile, a group of professional artists from Plovdiv will be part of the Trakia team, participating in the workshops, welcoming the public and playing a part in the shows.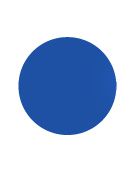 TEATRO NUCLEO
Domino
Theater
A metallic parallelepiped looms on stage, a mysterious and enigmatic cube, an allegory of a power that is becoming difficult to identify ... Dominois a dystopian show that wants to draw attention to the progressive loss of freedom of thought. Drawing inspiration from novels such as '1984', from Orwell, 'The New World' by Huxley, 'The Tale of the Girl' by Margaret Atwood, Domino wants to bring attention through a multidisciplinary language ranging from dance, visual projections, theater and music, on the progressive decline of primary goods, on the concrete, slow and gradual loss of freedom of thought, on the rise of new walls and even social borders, on poetry as an instrument of salvation, on the need to believe in something or someone. On the uprising as a necessary act.
Workshops, street theater aimation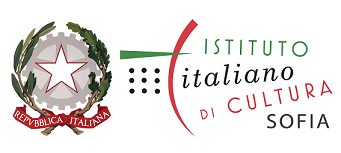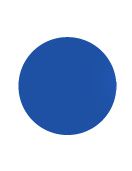 MARAUDEURS ET CIE
2 bicycles
KOLELO
Street theater, dance and music
A show specially created for cycling to Plovdiv
At the moment there are two characters and two bikes ...
For now, the story begins well ...
For now, the story continues with a puncture ...
But for now, we still have not managed to find a patch ...

STOLIPINOVO SITE

- ul.

Batak 57, 4006 Stolipinovo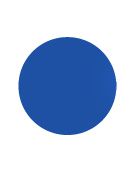 LES NOUVEAUX DISPARUS
1 yurt - 1 big top - Berber tents
The Labyrinth of Migrations
Theater
A Show celebrating travel and diversity. A roma family travels to Belgium where it seems that migrants are welcomed. On their way composed of meetings, moments of life, musical sharing, they exchange with other migrants from different countries. Everyone questions in his own way the spectator about the notion of cultural identity. Both engaged and humorous, this storytelling plunges us into the migratory universe with an original point of view. A Show celebrating living together and diversity. One morning like all the others, trees and bushes come to drop their offspring at school when they discover a yurt on the way.
The chapiteau-expo : "Labyrinth of Interculturality"
Concerts / Films / Workshops

GREBNA BAZA- 4002 Plovdiv

BARAKATA FESTIVAL
3 chapiteaux, 1 guirlande de caravanes
With a garland of caravans surrounding 3 big tops, the barakata festival occupies a square and proposes a dreamy scenography. The amazed visitor will be captivated by this camp and welcomed by musicians and actors. The barakata festival is like a singular world. A wacky funfair is in full swing : some of the caravans are open to visitors, who are invited to step in and discover the amazing littles shapes within. Along these bright and colourful days, shows follow live concerts in a nice and friendly mood.
Le Cabaret Barakata– Collective creation, a multidisciplinary cabaret.
This show was created specially for the Barakata TOUR. It combines everyone's skills. Under the Circus tent, the public can follow the spectacular action of the performer. Creatures on stilts, aerial acrobatics, surealistic puppets and animal-like musicians will create a enchanting atmosphere. This original ambient is improve by a special sound and light installation.
BABEL GUM
Since 2009, Babel-Gum works as a cultural operator who has chosen to develop touring artistic events as a way of interacting with the territory. The organisation sets up its actions thanks to an 'itinerant toolbox' that serves projects organized by locals and is dedicated to cultural touring events as well as the creation of hybrid artistic adventures with locals. As part of the Barakata Collective, Babel-Gum welcomes the creators-musicians-chefs of EpiceEtout to its team.
LA FAMILLE Walili
La Fête Foraine des Glingués - fairground
Tout public/50minutes
Welcome to the Walili family's world!
Let me take you into the amazing fairground of thoses funny and strange character .
From dawn to dusk, and from dusk to dawn, try yourselves to the
car cass
or the
fury tourette
. Make a travel on the sea on the
RADE
draw yourself into a slingshot fight or ride the great zero. Any kind of entertainment for each and everyone in this carnival, no matter how old you are, no matter where you come from, just matter to enjoy and discover .
Show " Everithing is is Movement
For all audience/ Duration 50 min.
Duo cie VIracocha. Two artists propose a poetical performance about the movement and vibration. They use a combination of acrobatics, juggling and physical theater to express the feeling of the ocean. They also play live music to accompany the show.
Narma & The Walili Beat brother's- World Music with a Rock'n'roll spirit
World n'roll World Music with a Rock'n'roll spirit. The 7 musicians of the band find their inspiration from their journeys to merge many styles in a dynamic fashion.
C'est Qui Paulette ?- Acoustic World music
Acoustic World music With its directory filled with balkan music, C'est Qui Paulette makes the crowd sing out loud and offers a sweat musical bomb.
J Mandales Brother's Valentin&Léo DJ set
Music from all over the world, to dance and have some fun !
Impromptus
–
S
onia Frioux/ Camille Hoinard
–
Musical and dancing improvisation in public places. open to every one. These Impromptus will take part every days in a different place in Plovdiv -
The whisperer
Sonia FRIOUX
(for one by one) A poetic parenthesis just for you!
ENTRE DEUX AVERSES
Fafamali – musical sorcery Josépha Fockeu
French Music A women, a feather, a guitar and a voice. A crossroad of worlds near the heart and on the lips. A performance mixing styles for a unique experience that you will not forget.
Le papier, le ruban et ma main
- poetical and musical wonderment in caravan
poetical and musical Wonderment.
BRONCA
TransEuropeWall - Transartistic
Let's build together the unifying walls of our Europe.
Multimedia performance & street-art mural mixing collage, painting and ambulatory show in Binaural 3D audio
TRALALASPLATCH
théâtre sauvage
La Machine à Rêves- The Dream Machine-
de dererum machina somnium - Installation show in the public space- Installation spectacle dans l'espace public
Jeu / Marionnette / Trapèze / Acrobatie / Jonglage : Alberta et Anna Calcaterra, Tomo Pigeard
Cette installation spectacle s'articuler sous deux formes :
- Une installation en journée (animation en fonction de l'organisation)
- Un spectacle en soirée (durée : 25 à 30mn)
Pour être informé des derniers articles, inscrivez vous :