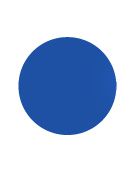 PLOVDIV 2019: AND AFTER!
We are there now and the city has opened its gates to become European Capital of Culture. Plovdiv has spent a special year , a very special year, for it received the intense visit of companies of itinerant theater from all over Europe.
« Que reste-t-il de nos amours ? What is left from our romance? - Les enfants du printemps, spring's children! »
When the time came to leave, we shed many tears, and then the tears dried with the wind of adventure, and adventure that has been sowed and has only just started. It is the fruit of our exchanges, of the different residencies in our countries and in Plovdiv,of the performances that we created together. But life isn't only artistic, and travellersknow it well, as they carry their homes with them.
At the beginning, the question of how we would communicate with each othersoon arose: "to give, receive, question, answer, eat and offer something to eat, these are truly the six marks of profound affection", as an old proverb goes that has left traces inour hearts and our habits. And this question, once faced, bared fruit, in the form of openness, like a ripe pomegranate showing its delicious seeds. Of course, the artists shared their efforts, their creativity, they revealed their experiences, gave performances, organised gatherings, minglings, parades, as many vivid memories. It was impossible for the inhabitants of Plovdiv, the spectators, the actors, the city representatives, to miss them, so the encounters continued on, complicity emerged, but not only this!
There was a need to host these artistic moments in several places, a need to adapt and to dedicate these places to them, and this will make history. The equipment of the city, that beautified itself, will remain and continue to make other artistic experiences possible for the future, to let other joys arrive from far away.
Each company of the Plovdiv Caravana had planned exchanges with Bulgarian artists. These bonds will remain, but they will not be the only ones: the inhabitants came closer to each other on multiple occasions during the year, they all participated to some parade, enjoyed the miniature epic of a participative procession. It is now up to the inhabitants to sustain this human experience. Not to mention all contacts in the form of blogs, forums and of all sorts of exchanges made possible by the new technologies. To take those into account is just to acknowledge a simple actual truth that will not diminish the profoundness of human exchanges, nor the truth of encounters within our lives. Artistic lives, of course, but not only.
We do not really know what will remain of this experience, but we do know that it will involve artists, inhabitants, urban structures, which is not without significance. Creative moments are much more than only memories. They carry the seed of their continuation, which will show over time, always reflecting joy, joy of discovery. Just as Harlequin with his multi-coloured garment, child of the encounter.
Pour être informé des derniers articles, inscrivez vous :